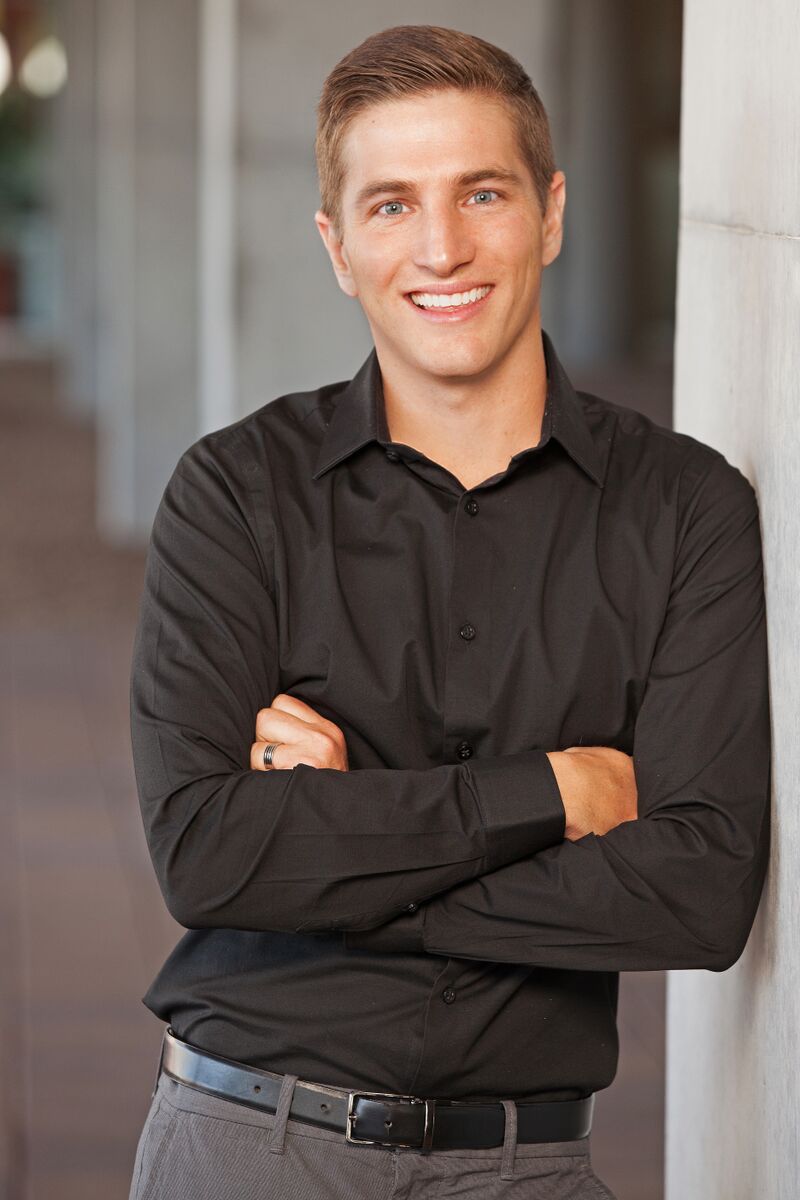 First and foremost, I am a family man. My favorite pastime is hanging out with my high school sweetheart and now amazing wife, Whitney, and my two sons, Axel and Davin. Whitney provides unwavering support and encouragement, which gives me confidence to continually tackle new opportunities. The brightest part of my day is coming home in the evenings and playing with my sons. As soon as I walk in the door, Axel usually demands to "go upstairs and wrestle". The tight bond I share with my immediate and extended family is a perfect balance with my competitive approach to business.
I was raised in an entrepreneurial household in Kingman, AZ. From a young age, I displayed interest in business and finance. My first operation was a lemonade stand which served cold drinks to the construction workers who were building new homes in our subdivision. Of course, I recruited my two sisters to help with the venture, but I made sure they knew I was running the show. Next, I talked my parents into fronting me money to buy snacks and drinks in bulk to enhance my small business. Instead of limiting our audience to those who happened to drive by, we converted the lemonade stand into a mobile business, using a wagon to haul cold drinks and snacks to each of the construction sites. Like many young kids, my attention span was short and I couldn't resist eating the inventory so the venture never took off.
My parents set high expectations for me and demanded full effort in everything I did. In school, they knew I was capable of earning A's in all my classes, so that was the expectation. While my friends would receive perks for getting A's, I would be punished for earning anything less than an A. This approach gave me a competitive mindset and helped me earn a scholarship to Arizona State University, where I knew I wanted to attend the prestigious WP Carey School of Business.
During my time at ASU, my entrepreneurial spirit only grew. In my free time, I built custom beer pong tables and sold them to other students. Unfortunately, most college students were poor and I realized the cost of goods far outweighed the income potential.
In the fall of 2007, during my final year at ASU, I earned an internship at a young logistics company with an impressive growth trajectory. Immediately, I noticed opportunities for improvement within the logistics industry. Logistics is not a glamorous industry, so it has not received the intellectual attention which has advanced other sectors such as technology, finance, and entertainment.
After working for the same logistics company for 4 years, I decided to join forces with a talented logistics sales guru named Chad Patton. We had met two years prior and built a strong friendship, which was centered around a shared passion for quality and excellence. Chad's incredible sales skills were a perfect complement to my operational mindset. Together, we knew a quality over quantity approach to logistics would prove to be a successful business model. In May of 2012, Stream Logistics was born.