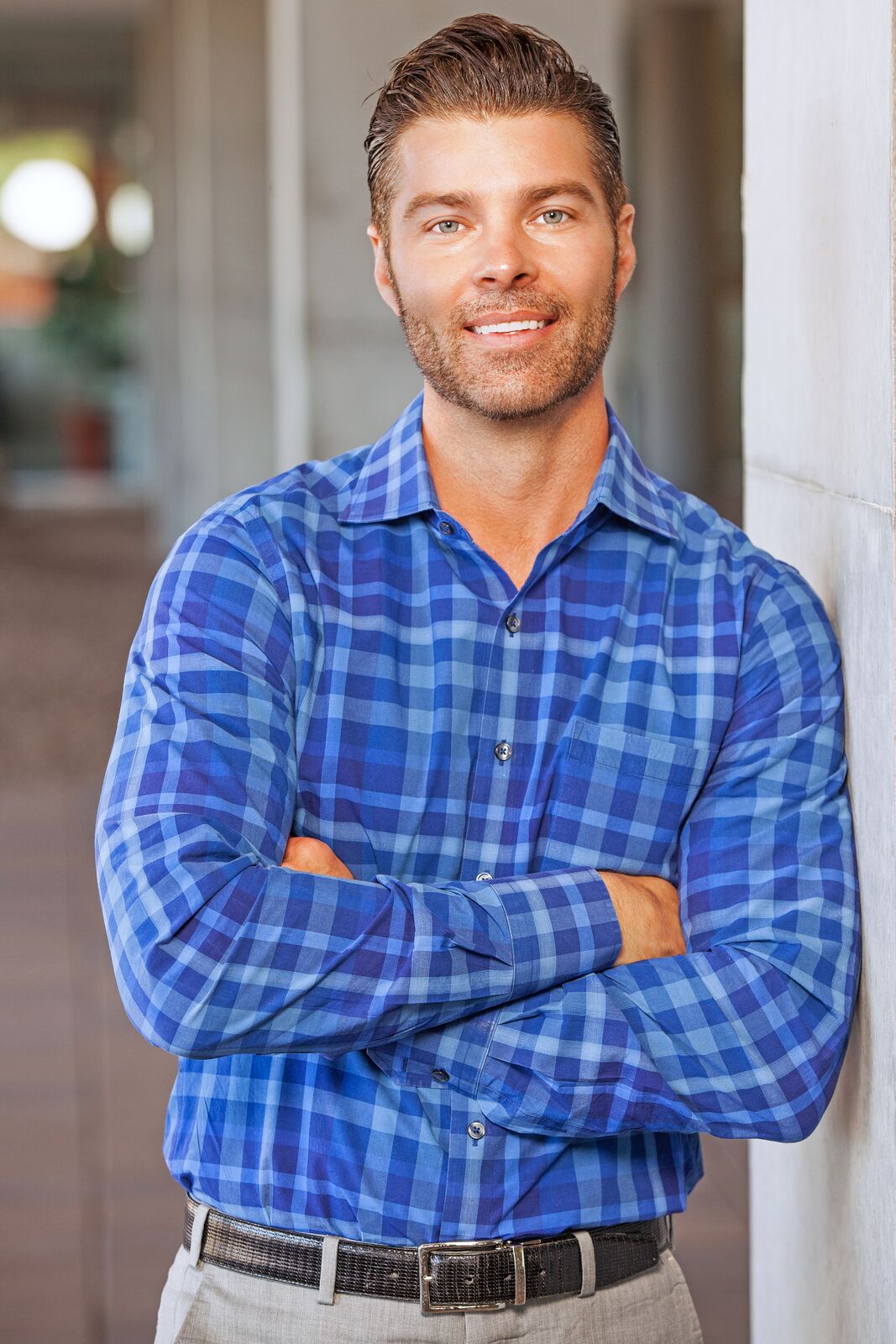 I was born and raised on a cattle ranch in a small town in southeast Kansas. My father was an entrepreneur in the commercial cattle business and was a disciplinary figure in my life. Most of my childhood consisted of branding, doctoring, and feeding cattle. Needless to say, it was never-ending work. It reached the point that during my freshman year in high school, my friends stopped coming over to our house in fear of constantly being put to work on our ranch. Looking back, I am firm believer that my dad's tough love, entrepreneurship, and unwavering work ethic molded the man I am today. I truly owe it all to him.
My father always told me that people were naturally drawn to me and I would be able to leverage those personal relationships as I matured in life. Back then, I couldn't quite comprehend what he meant but he recognized my innate people skills from a very early age.
After trying various sports throughout high school, I started to focus solely on golf as my primary sport. I knew if I was going to pursue golf beyond high school, I needed a warmer climate so I could play year-round. With the advice from my golf instructor, I decided to walk-on at Florida Southern College in Lakeland, Florida. Once I started in college, I knew immediately it wasn't for me. I began working at a private country club on a part-time basis so I could enjoy playing privileges while I was deciding what direction to take in my career. It wasn't long after working there, that I received a phone call that would change the landscape of my life. I was hired sight-unseen to take an assistant golf position at one of the most prestigious golf clubs in the southwest, Phoenix Country Club. My new position allowed me to network with some of the most influential business owners on a daily basis. It was truly a one-in-a-lifetime experience and allowed me to develop relationships, friendships, and mentorships that I still cherish to this day.
After working in the golf business for 4 years, I was approached by a member about pursuing a profession in sales. With my network of relationships, he knew sales would be a natural transition for me. Over the next few years, I took on various sales roles including insurance, computer components, mortgage lending, and private equity. I gained a tremendous amount of sales experience but I never found my true calling… until I was introduced to the logistics industry in early 2010.
The logistics industry was very appealing to me because of the emphasis on building quality long-term relationships throughout the sale process. The industry was incredibly residual; manufacturers continuously build, develop and sell products, which needed to be shipped. I knew that if I could build quality relationships with qualified shippers, I could earn their trust to manage their logistics operations.
After building an impressive book of business as a contracted sales agent for a large third party logistics company, my entrepreneurial spirit kicked into high gear. I knew the next step would be to create my own company that focused solely on providing industry-leading service within the freight industry. Not long after my inclination, I was fortunate enough to meet a fellow colleague, Carson Holmquist, who shared the same vision and principles. It was the ideal fit. I knew with Carson's operational background and my sales acumen, it was the perfect recipe for success. In early 2012, we incorporated Stream Logistics and were able to build our dream company together. It was the best business decision I've ever made.